Vientiane didn't feel like a capital city. There were no wide streets and imposing buildings. There was no hustle and bustle, blaring horns and police on every corner. Instead, tree-line streets, a few cafes and restaurants, ambling traffic. It felt safe enough that I rented a bike and wobbled my way around town.
The only building in Vientiane that was a bit self-important was Patuxai, a imitation of the Arc de Triomphe. This was known to locals as 'the vertical runway': the Americans had donated cement for the building of a new airport, but the government had decided to build a ceremonial arch instead. Without warning, giant drops of rain began to fall from the sky and everyone ran for the shelter below the arch.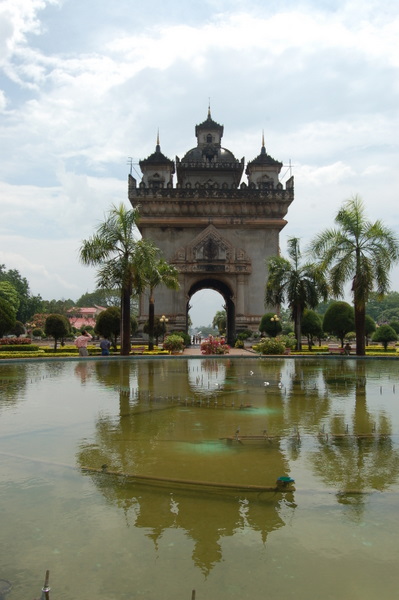 ---
When the rain cleared I headed on to Pha That Luang, a beautiful golden stupa which was now glinting in the post-downpour sunshine. There I met a trainee mini-monk who wanted to practice his English on me.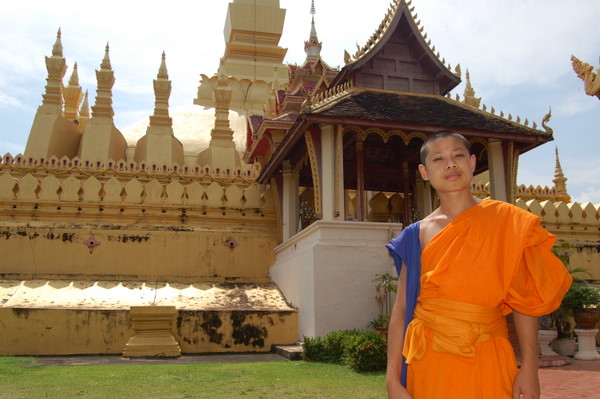 His first name was about eight syllables long so I won't attempt to reproduce it here. We covered the usual topics. Where are you from? What football team do you support. It would be fair to say that most boys training to become monks in Laos appeared to be fascinated far more by the Premier League than by Buddhist scripture.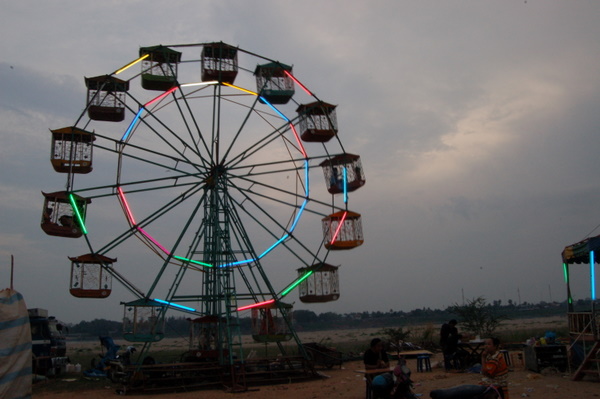 ---
Read the next entry: Exploring the South in Laos