Phu Quoc island was straight from the pages of Stereotypical Island Paradise Magazine.
Deserted white sand beaches? Check.
Azure sky? Check.
Blue sea stretching to the horizon? Check.
Swaying palm trees? Check.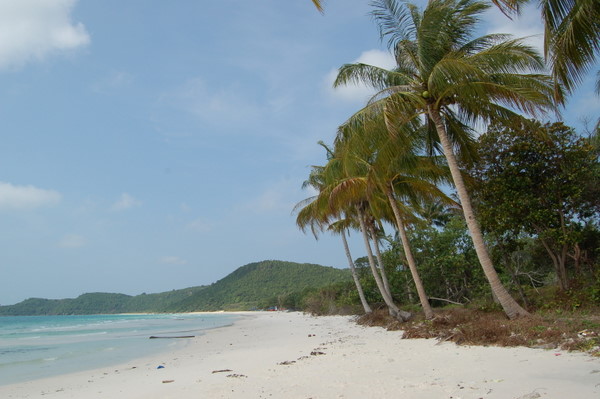 Plans are afoot to turn the island into Vietnam's answer to Phuket, but for now we had the beach nearly to ourselves – there were just four of us staying overnight: me, a South African and a Dutch couple. When I woke up the next morning I went for a swim in the sea and had the blissful ocean to myself.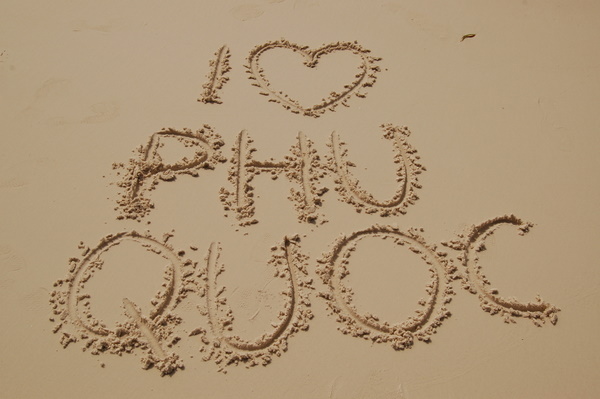 ---
I'd stayed in 5 different towns in the past 6 days, so it was good to finally relax on a beach. As night fell I went down to the dark shore and listened to the waves crashing against the beach. My journey down the Mekong had reached its end. For 44 days I had tracked the course of the mother river from Thailand, through Laos and into Cambodia and Vietnam. Soon I would be back in the world of airport lounges and ADSL, motorways and mobile phones, but for now I let the sleepy simplicity of the water wash over me.
---