Luang Prabang is a very likeable town and I ended up staying five days. I stayed in a hotel called the Apsara, the most upmarket place I'd stayed in so far, but worth every penny with a gloriously comfortable bed and artistically designed rooms.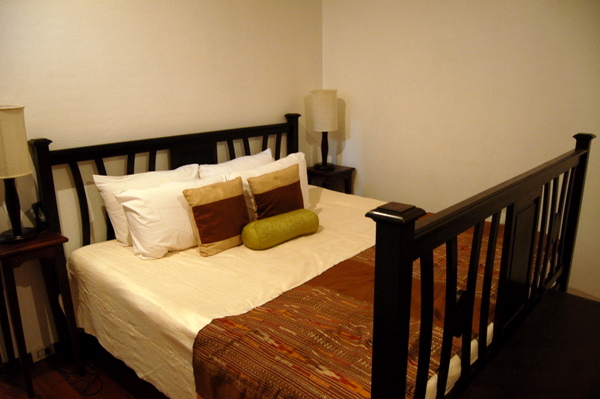 Wat Xieng Thong is Luang Prabang's most famous temple, with a interesting form of wall decoration using mirrored tiles - rather like what you'd find on a disco ball. The light reflects off the tiles as you walk past to give a shimmering effect.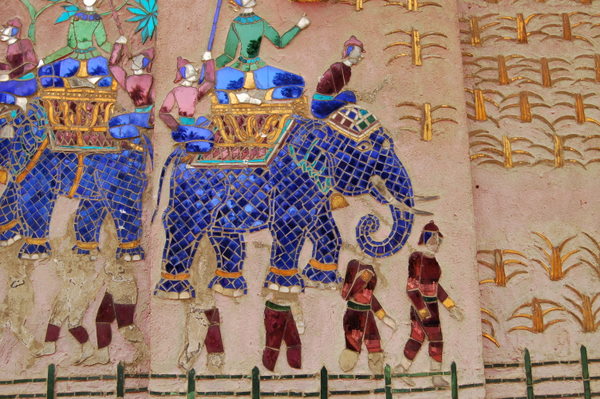 The main street is a lot of fun with endless craft shops, restaurants, and in the evening a night market. Luang Prabang has clearly benefited from being a UNESCO World Heritage Site: development is tightly controlled, with all the businesses following a set of rules; for example all shop signs are traditional and made from wood, not neon.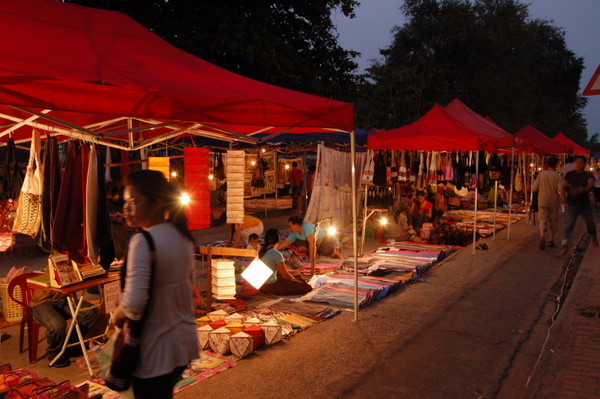 I also went on a very cool trip to an Elephant Park run by a company called Tiger Tours . We took a pickup truck about an hour out of Luang Prabang to get there. It's set in beautiful countryside. We crossed over a river to where the elephants were resting. Then you climbed up onto a platform to get on the elephants, quite a long way up. There's a (reasonably) comfortable seat rather like a park bench, and I also tried sitting on the neck of the elephant, which is a very strange feeling with the elephant shifting around below you!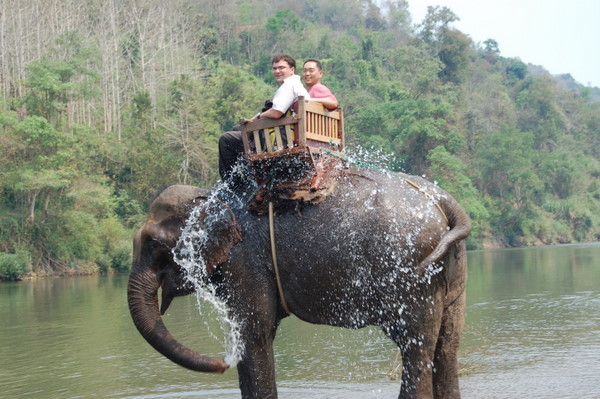 Afterwards we fed the elephants bananas. They eat three or four at a time including skins and stalks. They have big sloppy tongues. Apparently elephants eat 200kg of food per day.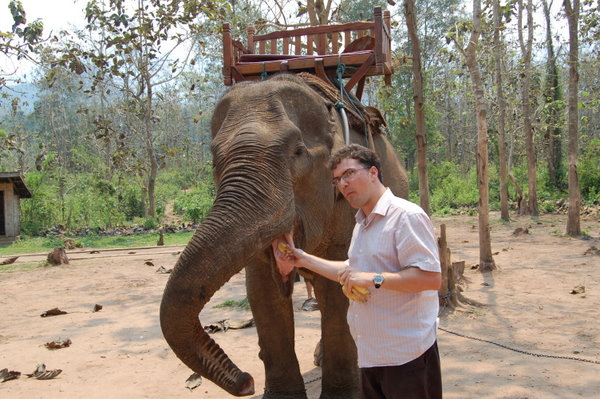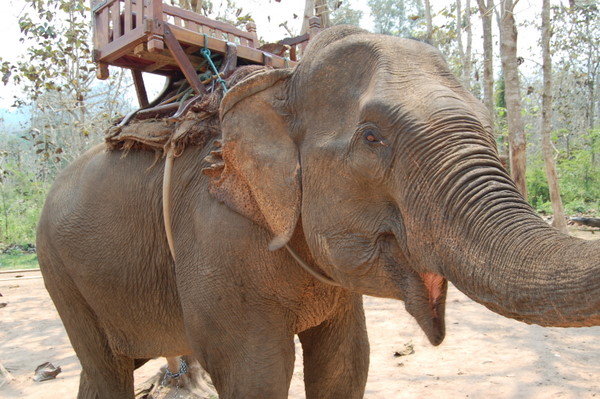 ---
Read the next entry: Seeking the truth at the Plain of Jars