While Phnom Penh is its country's largest city, Phnom Penh International Airport is not the busiest airport in Cambodia. As I learnt from my neighbour on the bus who was in the airline business, that title belongs to Siem Reap Airport. Siem Reap would seem an odd location for so many visitors: its a pretty forgettable town, but it is of course the gateway for most tourists heading for the amazing temples of Angkor.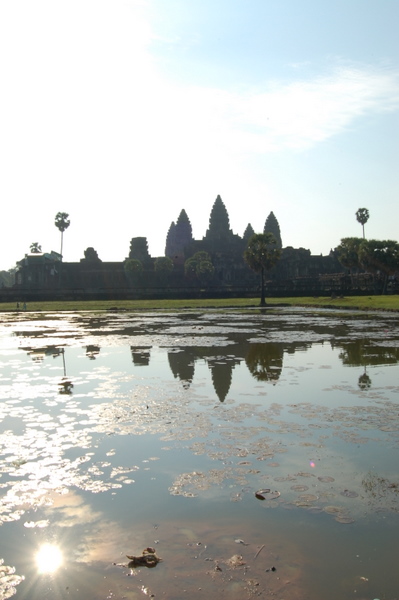 The scale and sheer number of these buildings is immense. Angkor Thom, for example, is 12km around its walls. It contains the astonishing Bayon, a temple where hundreds of gargantuan faces gaze down at you serenely.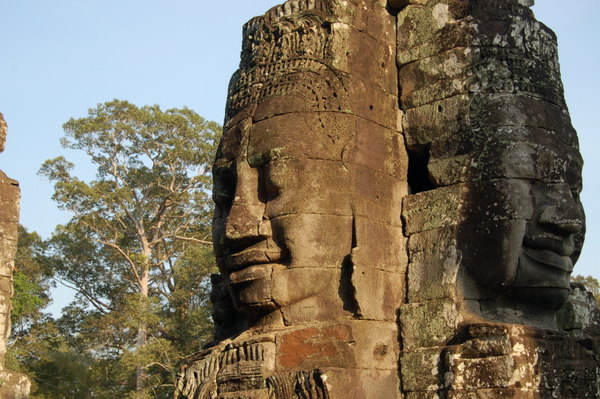 There is Angkor Wat, with its huge moat, famous towers and over 1000 square metres of bas-reliefs depicting Hindu myths. There is Ta Phrom where trees literally eat the temple alive. There are hundreds of smaller temples and shrines. I could go on, but there are plenty of dazzling coffee table books on the subject already. Just come and pretend to be Indiana Jones or Lara Croft and explore these lost temples.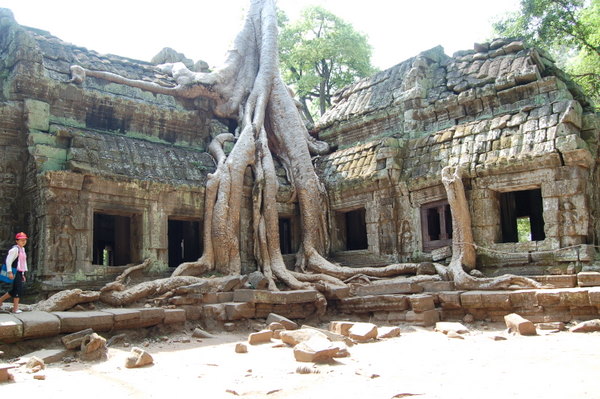 ---
One day I took a car out to Beng Mealea, 80km north of Siam Reap. This temple really did have an abandoned feel. I went clambering through broken archways, over massive block of stone, occasionally stumbling on a lintel still covered with intricate carvings. Of course the local kids were better practiced than me, happily leaping over giant drops without a care in the world.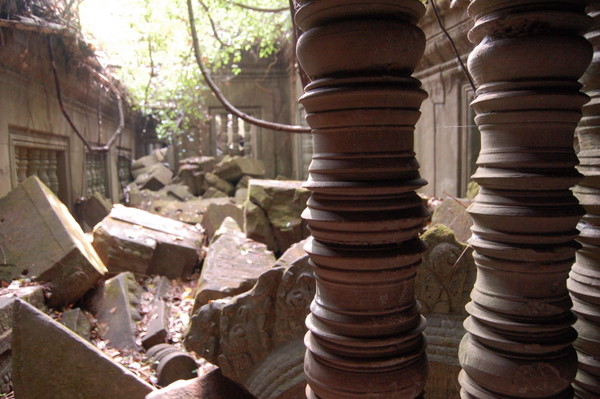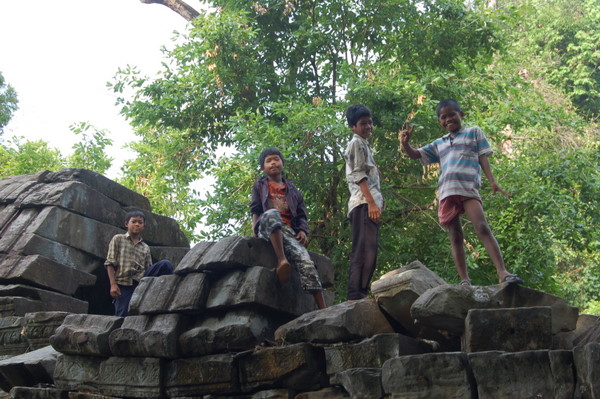 ---
Angkor was exhilarating, motorbike zooming through the south gate of Angkor Thom, lines of giant stone demons and gods flanking the path. This was one of the scenes depicted in the bas-reliefs at Angkor Wat: the Churning of the Sea of Milk. The gods and demons agreed to collaborate by using a giant snake to churn the primordial sea of milk for 4000 years to make ambrosia.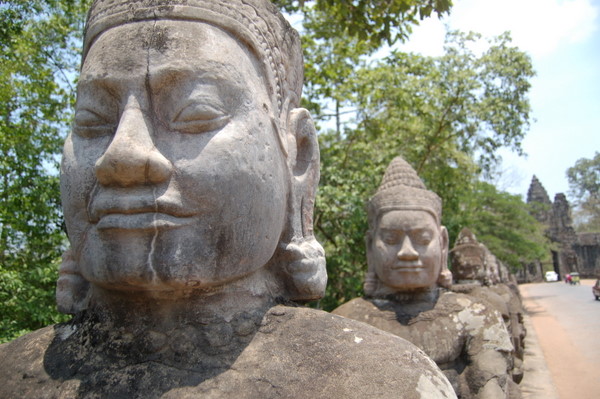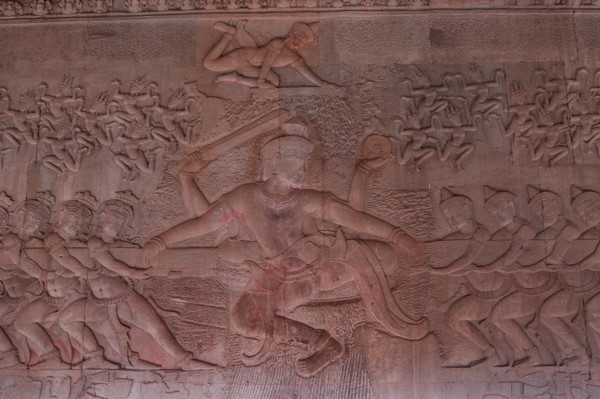 ---
Read the next entry: Floating away in Vietnam