The northern stretches of the Mekong river are slow, languid places. It was a Monday morning and I was glad not to be at work. After checking out from my bamboo thatched guesthouse, I headed to the ferry port, got stamped out of Thailand, paid my 30 baht and got on a small boat to cross the river. About half-way across we stalled and drifted, while the driver struggled to restart the engine.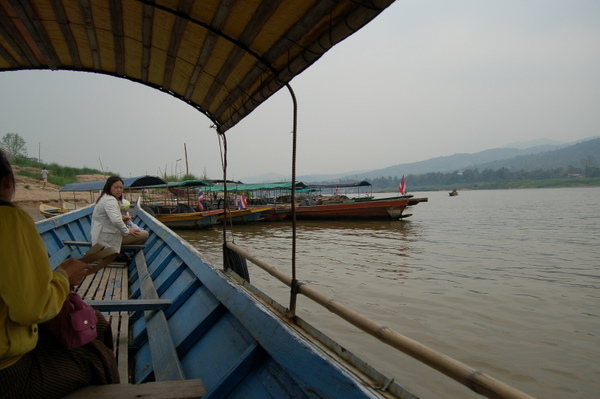 Once landed, I filled out various forms, handed over $35, and the last of the terrible passport photos I'd had taken in Myanmar, and got stamped into Laos. Consulting the list of fees pasted up on the wall, most countries appeared to pay $35, but being Communist (Vietnamese, Cubans, etc) got you a discount, while unlucky Canadians were the only nationality who had to pay $42.
Predictably by the time I'd finished crossing the border I'd already missed the slow boat departure to Luang Prabang, so I was stuck in Huay Xai for a night. Huay Xai was a mirror image of Chiang Khong, with guesthouses set up along the river. I was pretty sure I could see my previous day's bungalow on the other side, having travelled about 500m in a day.
My slowness gave me a chance to go and sample my first Beerlao, Lao's favourite (only) beer. It was actually very good lager, better than the Thai trio of Singha, Leo and Chang. Beerlao had an exalted reputation amongst South-East Asian travellers. A month later I was speaking to my friend Tony, who had also been to Lao and had bought one of the ubiquitous Beerlao T-shirts. Occasionally, walking down the street, a stranger would spot his shirt and joyfully yell "BEERLAO!!!".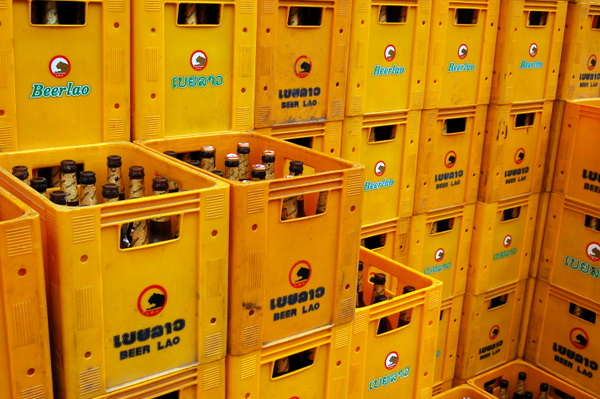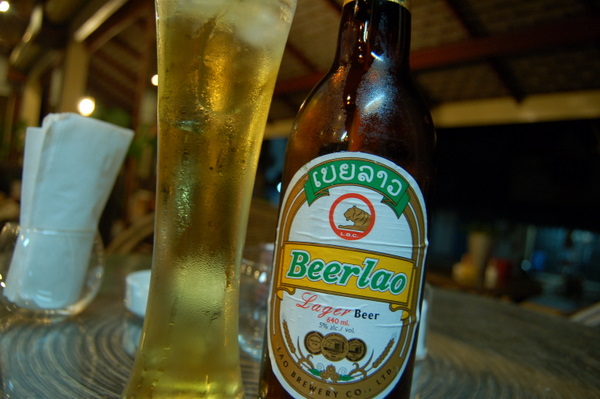 ---
Read the next entry: Taking the slow boat