Seven hours along winding roads brought me to Phonsavan, the capital of Xieng Khuang Province. During the "Secret War" (1962-75), the Americans made 580,000 bombing raids on Laos. Xieng Khuang Province was one of the worst hit, and still today is littered with UXO (unexploded ordnance) which continues to kill and maim people over thirty years after the conflict had ended. It will take 400 years to make the province safe.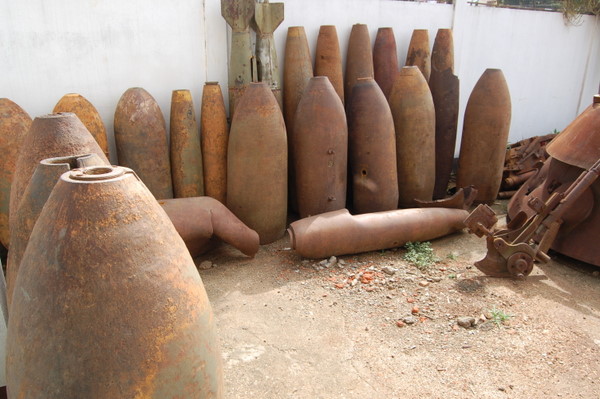 It's a particular tragedy because this is such a beautiful part of the world. The sun shone down from a brilliant blue sky illuminating red-brown earth and green rolling hills and mountains.
---
Xieng Khouang's biggest attraction far predates its more recent conflict – but by how much, no-one can say for certain. In the countryside around Phonsavan are a collection of mysterious stone jars, their purpose long forgotten.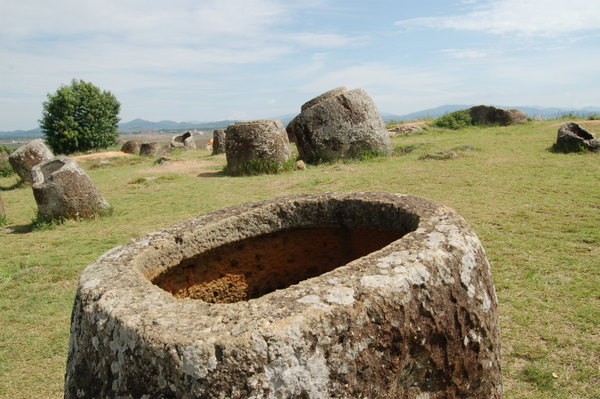 There are three main sites, which have been cleared of UXO by the MAG (Mines Advisory Group). There were lots of other useful abbreviations to learn: MRE (Mine Risk Education), EOD (Explosive Ordnance Disposal), MAT (Mine Action Team)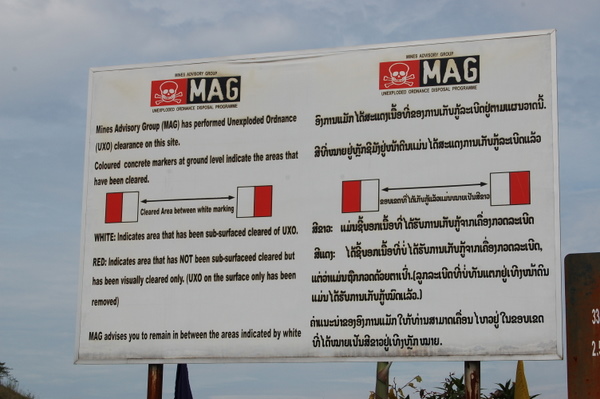 Being careful to stay within the cleared areas, we started at Site 1, which contained the biggest jar, a behemoth weighing 13 tons.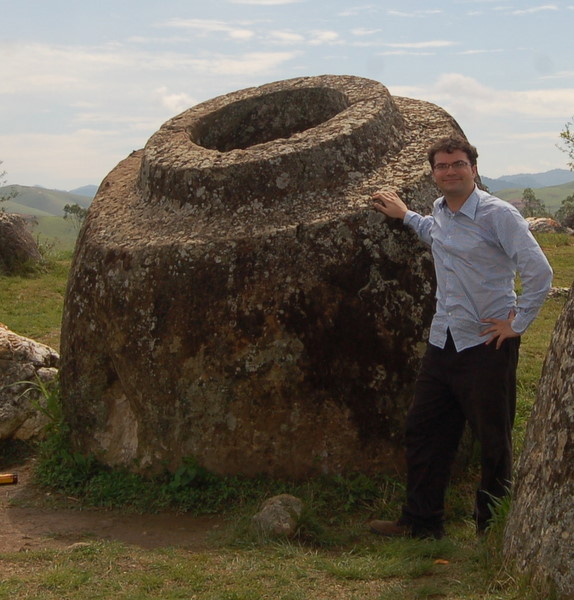 Sites 2 and 3, though with fewer jar, were even more scenic, perched on the tops of hills. Occasionally the roots of a tree would have broken a jar into pieces. Other jars were almost perfectly intact, including special lids which had concentric rings on them to allow them to be shifted to jars of different sizes – though again, for exactly what reason was unknown.
Popular theories included:
Funerary jars/coffins
Water jars
Storage for

laolao

whiskey
Though I added a few theories of my own
Houses for a group of prehistoric pygmy humans?
Wheels for a giant alien spaceship?
Abandoned fossilized Branston Pickle jars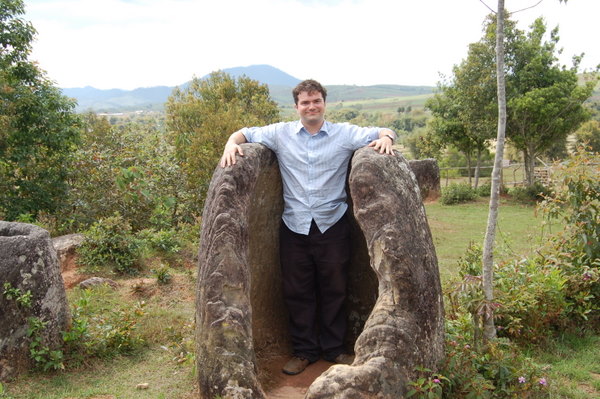 ---
Sometimes I wonder what drives me to travel. Its rarely glamorous. I'm in a tiny restaurant in a town no-one has heard of, in a country few have heard of, waving away hordes of mosquitoes. Outside heavy rain batters down on the corrugated iron mud and slowly turns the road to mud. Lunch is a plate of noodles and vegetables. But I'll walk out into the rain, hail a tuktuk and head on to the next place that takes my fancy, check into another guesthouse, rinse and repeat, for two months... because I am free.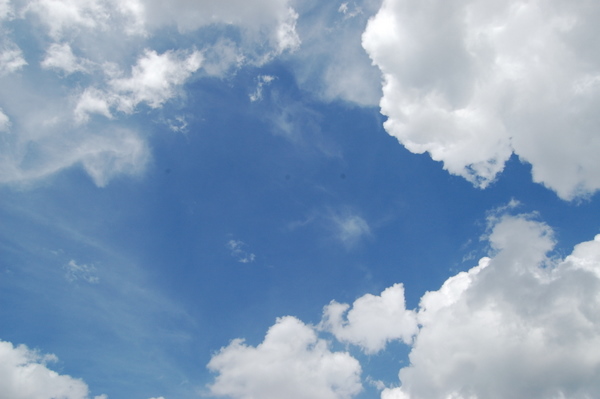 ---
Xieng Khuang Airport was little more than a small hut. There is one flight a day to and from Vientiane. As the little propeller plane arriving from the capital touched down, a group of schoolchildren clutching bouquets of flowers rushed out to welcome some arriving dignitary. A few minutes later, our group crossed the tarmac and boarded the plane for the short hop down to Vientiane. Although just 32 minutes from takeoff to landing, there was still time for an in-flight meal, consisting
1 (one) red bean paste bun
1 (one) satsuma
5 (five) boiled sweets
The view from the window was great, as we headed over the mountains and the Nam Ngum reservoir, studded with hundreds of tiny islands, before touching down at Vientiane International Airport.
---
Read the next entry: Mini-monks in Vientiane